Anula Kołakowska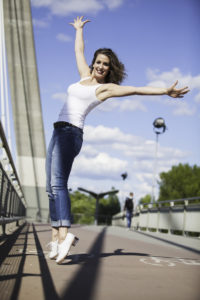 Since I was a little girl I have been learning various forms of dance. When I was 8 I finally got to know tap dancing – which was to become the biggest passion of my life.
I have been dancing 15 years in Tap & Jazz Dance Studio of Jiřina Nowakowska in Warsaw. During this time I have got the 1st and the 2nd place on the Polish Tap Dance Championship. I have also won the Czech Republic Tap Dance Championship.
I am a graduate of Psychology in English on SWPS University. I have completed 2 years course for a jazz dance instructor in the Mazovia Institute of Culture (Mazowieckie Centrum Kultury i Sztuki w Warszawie).
I keep developing my methods of work by participating in workshops all over the world (Sao Paolo, New York, Stockholm, Berlin, Zurich, Prague).
On my path to improvement I met famous and respected teachers, such as: Jason Samuel Smith, Sam Weber, Chloe Arnold, Michelle Dorrance, Lane Alexander, Chazz Young, Cartier Williams, Derick Grant, Barbara Duffy, Andrew Nemr, Andrew Black, Felipe Galgannii, Jason Janas, Jared Grimes, Milson Saidl, Avalon Rathgeb and many others.
In 2015 I received Heather Cornell scholarship and I participated in a two-week course Manhattan Rhythm Tap Intenssve in New York.
In 2016 I have worked as a choreographer on the production of Stepping Out (director: Krystyna Janda; Och-Teatr).
As a part of the Stepers dance group I give performances all over the Poland. I have been giving a guest performance in the 'Usłyszeć Taniec' ('Hear the dance') show.
I am trying to promote tap dancing in Poland, to break the stereotypes and to show that one can tap dance always – no matter the age, the music or the place.
Improvsation, expression, coordination and technique – those are elements I attach the biggest importance to.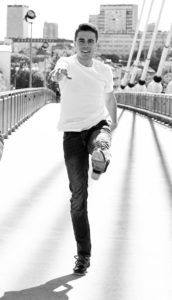 My adventure with tap dancing has began when I was 7, in Tap & Jazz Dance Studio of Jiřina Nowakowska. Since then, I have been climbing the winners' stand in the Polish Tap Dance Championship multiple times, and in 2014 and 2016 I have won the 1st place in my age category. Also, I have had the pleasure of taking part in Czech Republic Tap Dance Championship, where I have won the 3rd place. In 2016 I participated in World Championship for the first time and I was 17th in my age category. In 2017 I have won the 3rd place on Europe Championship in Prague in men solo category.
I am a student of the University of Physical Education in Warsaw, on faculty of Tourism and Recreation; within the confines of my specialization I have finished a course for a Nordic Walking instructor.
Since few years I take part in various Tap Festivals in order to improve my technique and always searching for new combinations and new inspirations. Thanks to travelling I have had a pleasure to meet such famous modern tap dancers as: Jason Samuel Smith, Jason Janas, Andrew Nemr, Max Pollak, Joseph Wiggan, Sam Webber, Michelle Dorrance, Chloe Arnold, Mark Mendonca, Avalon Rathgeb and Ivan Bouchain.
In tap dance my element has always been improvisation; playing with rhythm and searching for new solutions. That is the reason for my collaboration with beatboxers, bassoon quartet, harmonica or even didgeridoo players. In TIP TAP Warsaw Tap Dance School I teach since 2016.
Kornelia Ciołek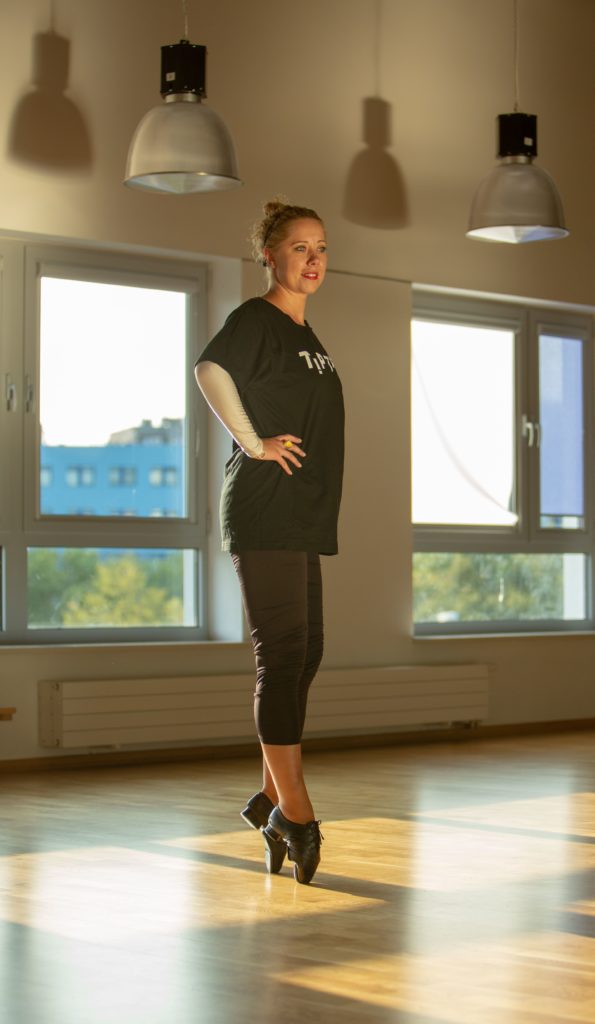 Choreographer, jazz dance instructor. Graduate of Dance studies in Warsaw (Studium taneczne w Warszawie) with jazz dance specialization. I have a many years' experience as a jazz and tap dance teacher in Warsaw. I also have completed a training workshop of psychotherapy through dance and movement, a choreotherapy course. My tap dancing career has began in 2007 in Tap & Jazz Dance Studio of Jiřina Nowakowska, where I spent 7 years. It is a great joy for me to return to tap dancing.
Participating in various events such as: International Jazz Dance Workshops (Międzynarodowe Warsztaty Tańca Jazzowego), European Dance Meetings (Europejskie Spotkania Taneczne), and International Workshops in Czech Republic let me broaden my experience. I am a judge of polish dance festivals, among others in Tarnobrzeg, Kutno, Węgrowo, Warszawa. I like good food, sun and travelling.
Bartłomiej Zaniewicz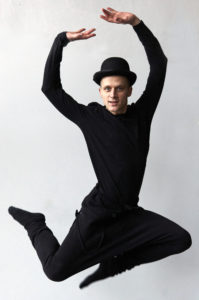 For few years I was a part of Piotr Galiński's dance group. I have got the 1st and the 2nd place on Polish Championships in Latin Group Dance in the 'over 15 y.o.' category. Apart from the ballroom dancnig and many styles of the jazz dance (jazz, latin jazz, broadway jazz, modern jazz), I also dance hip-hop – and tap dance.
I have completed the qualifying course for a jazz instructor. In 2012 I was the art director of Filmowa Akademia Młodego Artysty FAMA. I took part in many events and TV productions, such as 'Jak oni śpiewają' ('Soapstar Superstar'). I participated in a gala concert 'ABBA LIVE '80' shown in the Congress Hall.
I played in such musicals as: Singin' In The Rain (ROMA Musical Theatre), Boyband (Teatr Komedia), ABBA Club (La Fabrique Musicale). Since 2012 I work with Teatr Sztuk Wielu. In Tip Tap I teach Broadway Jazz.