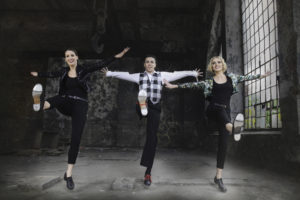 TIP TAP dance school is a combination of passion for music and dance, and many years of experience. I have founded TIP TAP dance school in order to promote and develop tap dance in Poland.
My first coach used to say: 'Love the dance in yourself, not yourself in the dance.' That is my motto up to today.
During the classes in Tip Tap everyone has a chance to improve their music and dancing skills, overcome their weaknesses and simply enjoy tap dancing.
Come and join our Tap Family today!
Anula Kołakowska