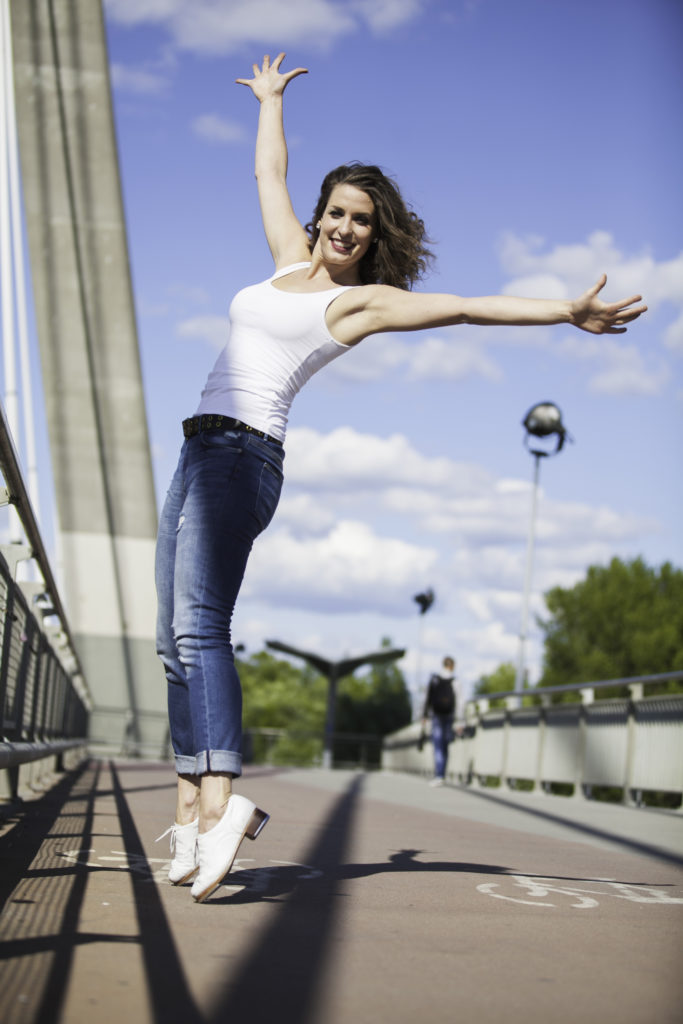 Anula Kołakowska
A dancer, a choreographer, a dance captain and the founder of Tip Tap Dance School.
Since I was a little girl I have been learning various forms of dance. When I was 8 I finally got to know tap dancing – which was to become the biggest passion of my life.
I have been dancing 15 years in Tap & Jazz Dance Studio of Jiřina Nowakowska in Warsaw. During this time I have got the 1st and the 2nd place on the Polish Tap Dance Championship. I have also won the Czech Republic Tap Dance Championship.
I am a graduate of Psychology in English at SWPS University. I have completed 2 years course for a jazz dance instructor in the Mazovia Institute of Culture (Mazowieckie Centrum Kultury i Sztuki w Warszawie).
I keep developing my methods of work by participating in workshops all over the world (Sao Paolo, New York, Stockholm, Berlin, Zurich, Prague).
On my path to improvement I met famous and respected teachers, such as: Jason Samuel Smith, Sam Weber, Chloe Arnold, Michelle Dorrance, Lane Alexander, Chazz Young, Cartier Williams, Derick Grant, Barbara Duffy, Andrew Nemr, Andrew Black, Felipe Galgannii, Jason Janas, Jared Grimes, Milson Saidl, Avalon Rathgeb and many others.
In 2015 I received Heather Cornell scholarship and I participated in a two-week course Manhattan Rhythm Tap Intensive in New York.
In 2016 I have worked as a choreographer on the production of Stepping Out (director: Krystyna Janda; Och-Teatr).
As a part of the Steppers dance group, I give performances all over Poland. I have been giving a guest performance in the 'Usłyszeć Taniec' ('Hear the dance') show.
I am trying to promote tap dancing in Poland, to break the stereotypes and to show that one can tap dance always – no matter the age, the music or the place.
Improvisation, expression, coordination, and technique – those are elements I attach the biggest importance to.
---
Monika Rutkowska
An actress, a vocalist, a tap dance teacher and music therapist.
I am a graduate of Stanisław Moniuszko Academy of Music in Gdańsk, with both BA degree in solo singing in the Faculty of vocal and Acting (specialization: musical theater) and MA degree in Animation of Culture in the Faculty of Choral Conduction, Church Music, Artistic Education, Eurhythmics and Jazz Education (specialization: Animation of Culture with Artotherapy). The next step in my education career was Escola Luthier de Barcelona in which I took on the Professional Training Program for Tap Dancers for a year.
Each level of education made me realize that dancing has shaped my life and is something that pushes me forward – gives me strength, joy and happiness, and gives my life its meaning. I have perfected my practical skills in "ZAKLEPOTANI" dance group (Polish Got Talent semi-finals in 2015), or The Brussels Tap Dance Festival "Tap Tonight 2013", among others. As of vocal-dance skills, I took part in "SENES", "A MIDSUMMER NIGHT'S DREAM" plays (A3 THEATER) – which were performed in front of Polish, and international audiences – Milan (EXPO 2015), Great Britain and Russia.
I am a tap dance choreographer for plays in which I also played leading roles – "DARLING, COME HOME, VILLAS STORY" ("MIST" Theater – Cracow) and "SCHULZ BOOKS" (Polish Theater in Wrocław). I stayed in Cracow for a longer while, due to being a teacher in "MyTap" Tap Dance School. My dancing skills were formed by world-known dancers such as:
Sarah Reich, Laurent Bortolotti, Dorel Surbek, Josh Hilberman, Avalon Rathgep, Mark Yonally, Chris Matallo, Susan Hebach, Guillem Alonso, Roser Font, Laia Molins, Sharon Lavi, Ruben Shanchez, Ruben Perez, Maria Bossy, Txus Eguilaz, Estefania Porqueraz Ocana in Barcelona, Gregoire Vandersmissen, Victor Kuno in Brussels, Pascal Hulim, and Adele Joel.
I like to incorporate various dance styles with tap dance, not only to develop my body coordination, but also to express myself and let others find their passion for dance. A passion, which allows to deal with hardships of life.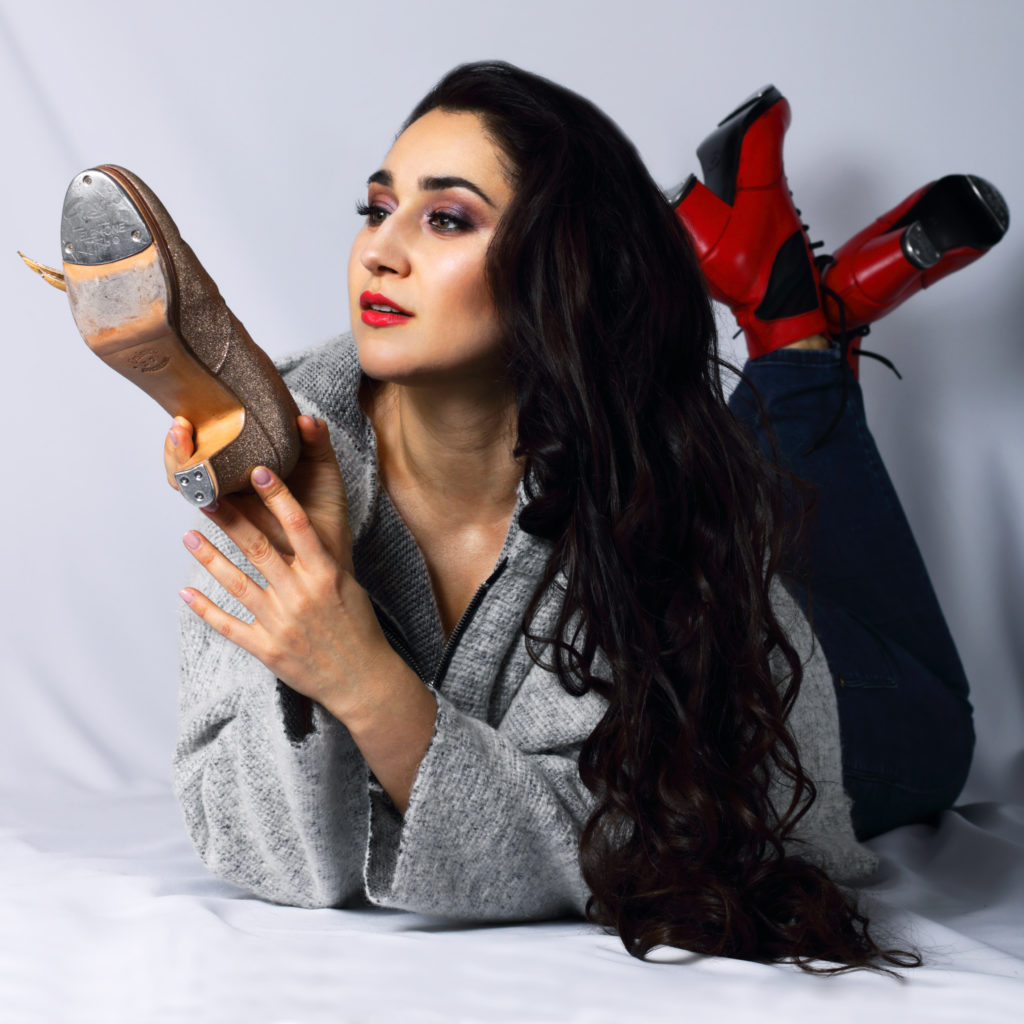 ---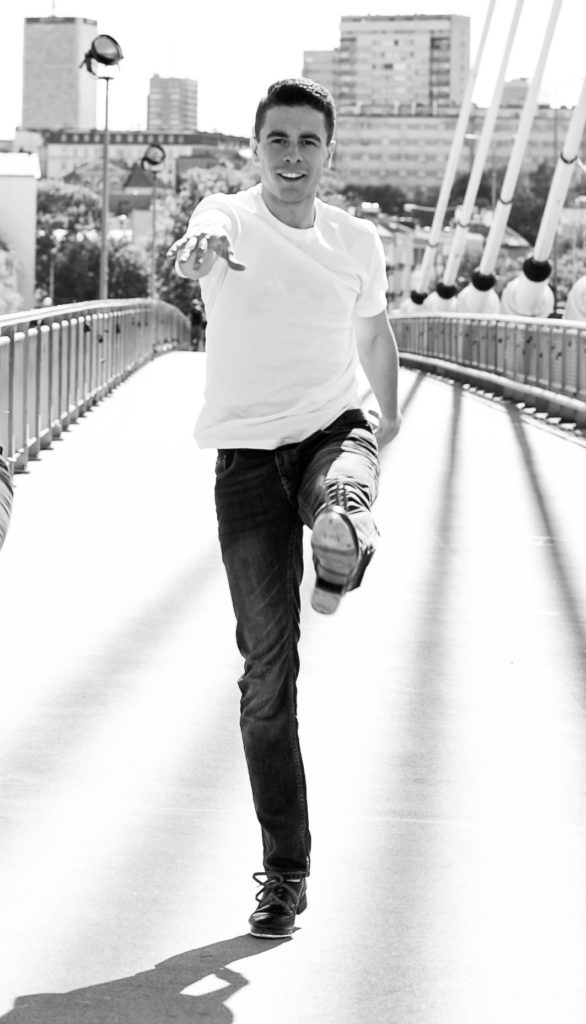 Michał Wierzbowski
My adventure with tap dancing has begun when I was 7, in Tap & Jazz Dance Studio of Jiřina Nowakowska. Since then, I have been climbing the winners' stand in the Polish Tap Dance Championship multiple times, and in 2014 and 2016 I have won the 1st place in my age category. Also, I have had the pleasure of taking part in the Czech Republic Tap Dance Championship, where I have won the 3rd place. In 2016 I participated in the World Championship for the first time and I was 17th in my age category. In 2017 I have won the 3rd place on Europe Championship in Prague in men solo category.
I am a student of the University of Physical Education in Warsaw, on faculty of Tourism and Recreation; within the confines of my specialization, I have finished a course for a Nordic Walking instructor.
Since few years I take part in various Tap Festivals in order to improve my technique and always searching for new combinations and new inspirations. Thanks to travelling I have had a pleasure to meet such famous modern tap dancers as Jason Samuel Smith, Jason Janas, Andrew Nemr, Max Pollak, Joseph Wiggan, Sam Webber, Michelle Dorrance, Chloe Arnold, Mark Mendonca, Avalon Rathgeb, and Ivan Bouchain.
In tap dance, my element has always been improvisation; playing with rhythm and searching for new solutions. That is the reason for my collaboration with beatboxers, bassoon quartet, harmonica or even didgeridoo players. In TIP TAP Warsaw Tap Dance School I teach since 2016.
---
Maciej Glaza
When I was 9, I started taking ballroom dancing classes. Unfortunately, after an injury I couldn't take no more classes. During my university studies, I fully came back to dancing.
I graduated the Academy of Music in Gdańsk with a degree in Musical Theatre, and the Professional Training Program for Tap Dancers in Escola Luthier in Barcelona in Advanced Level. In 2017, I got a scholarship for Summer Intensives in "Tapdance Into Freedom" School by Andrew Nemr in New York.
I debuted as Terek in "Tarzan" musical in 2012. As of then, I've been performing as an actor, a dancer, an assistant and a co-choreographer in many drama and musical plays: "Pharaoh", "They shoot horses, don't they?", "Crazy For You", "The Threepenny Opera". Additionally, I appeared in semi-finals of "Polish Got Talent". In 2012 as a member of "Zaklepotani" dance group and in 2018 in the "Tap Bros" duo, which I co-created with Michał Wierzbowski.
In 2018, I received Jan Kiepura's Masovian Musical Theatre Award in "Best Dancer (other dance forms)" category for "Crazy For You" choreography. Tap Dance has become my hallmark among the theatre society and my main form of expression.
In Tap Dance I try to find ease, my own style, partnership and the dance itself. As my dance teacher once said: "If you're not dancing while you're doing tap, why are you even doing this?"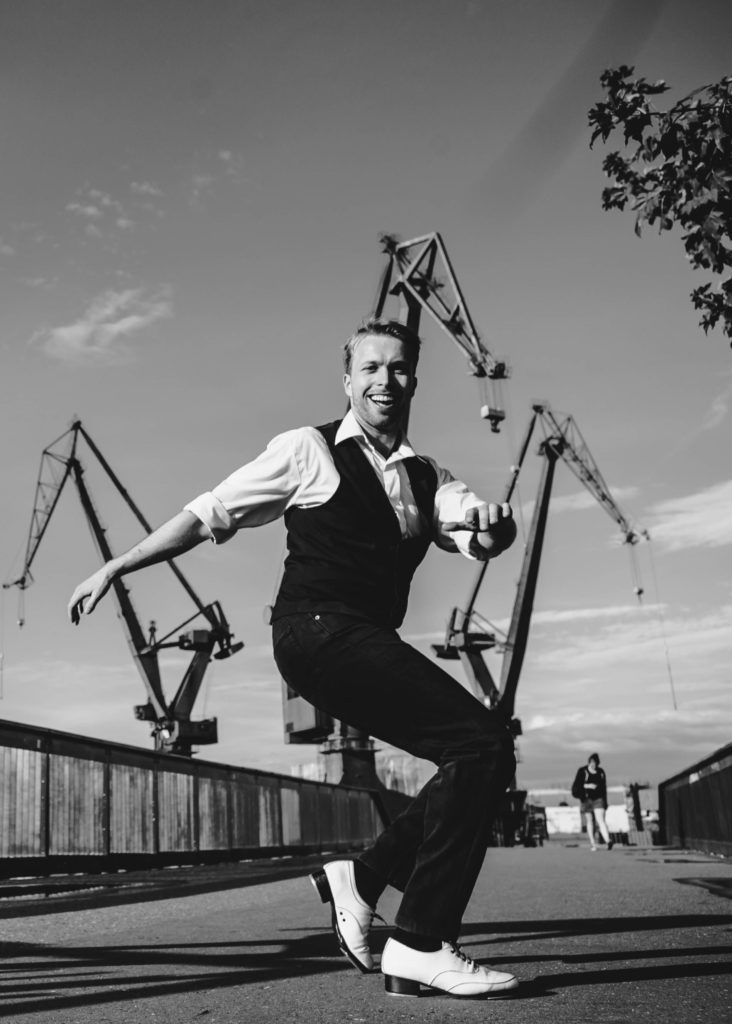 ---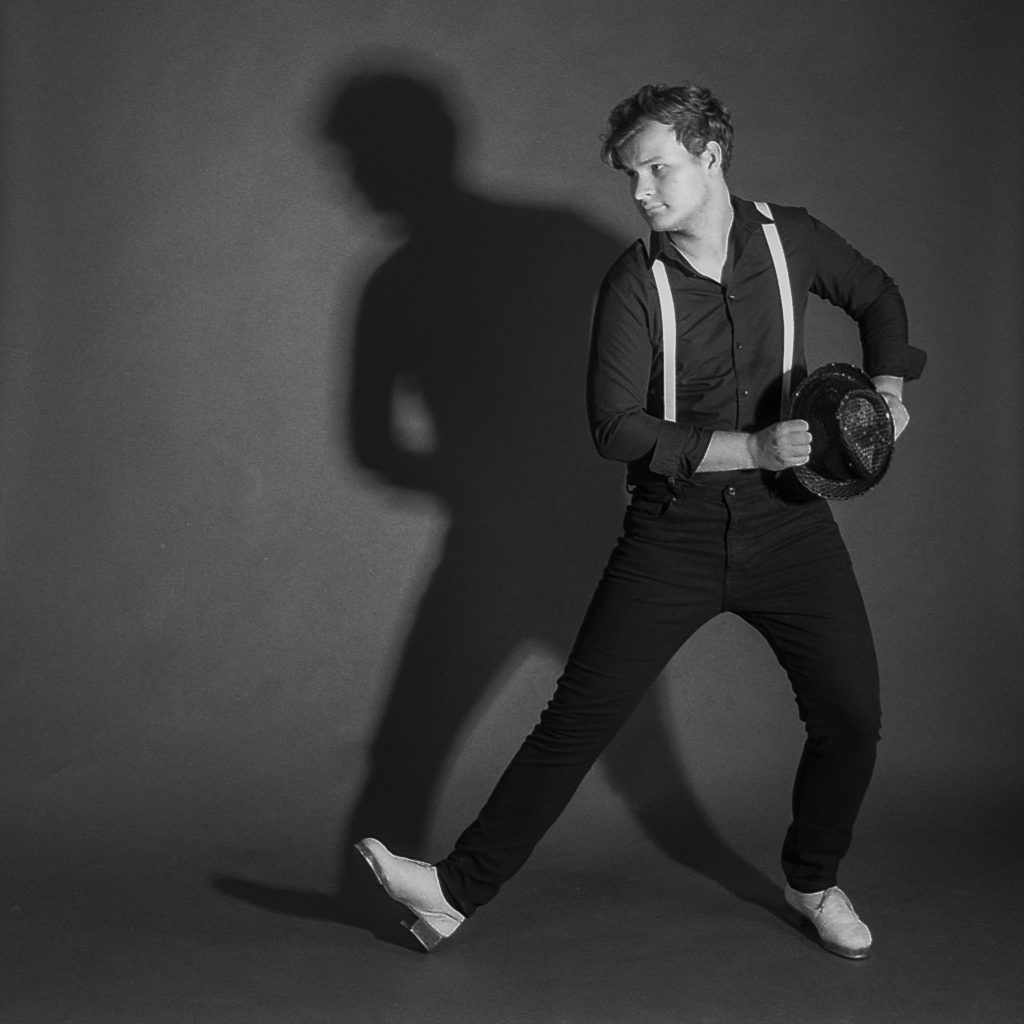 Filip Brzeziński
A dancer, a vocalist, a video editor and an aspiring musical theater actor. English Studies bachelor graduate at English Institute UW, currently taking on Masters course.
My tap dance adventure has begun fairly early in comparison with my teacher friends. I learned my first steps right here, in Tip Tap. Thanks to Anula and her school, I achieved most of my dance successes – 1st Place in Solo Adults 1 Tap Dance IDO Competition, for instance.
In less than two years of my tap dancing learning, I obtained a year-long scholarship for Escola Luthier in Barcelona. I perfected not only my dance skills (in styles such as tap, jazz and ballet), but also vocal and music skills.
When it comes to tap dance, I try to pay closer attention to music conscience – the placement of the dance steps within the music. Additionaly, I try to experiment with rhythmical variations.